You might be raising your eyebrows and wondering – why do I need an outdoor dog bed when the whole outdoors is a perfectly suitable bed for your canine. The luscious grass in the spring or the fallen leaves in the fall is most dog's favorite place to lounge.
But an outdoor dog bed not only ensures the comfort of your furry friend, it protects it from the elements and reduces most of the mess that comes with your dog laying around outside.
Some of the best outdoor dog beds are suitable for dual-use – you can use them both outside and inside – and can even become a perfect replacement for your indoor canine bed.
Let's take a look at what are our favorite outdoor dog cots are and see if any of them are a perfect fit for your canine best friend.
The Original Elevated Pet Bed by Coolaroo
The Coolaroo is one of the best-selling and well-reviewed outdoor dog cots on the market. It has a well-built frame and some of the best fabrics on the market to keep your dog cool and comfortable.
The Coolaroo deserves its name – it is a cool bed made for cool dogs. It comes in three sizes – small, medium and large and comes in a plethora of color combinations – six different ones!
It is a bit more lightweight than the K&H above, but it seems just as sturdy. It features a simple construction – powder-coated steel frame – with premium fabric. The HDPE fabric is breathable and resistant to mold, fleas, mites, and mildew.
It is suitable for both indoors and outdoors, but it doesn't have rubber legs to prevent skid marks like some of the other cots on this list.
Overall it is a decent product with very few durability concerns. One of them is that it is fairly awkward to put together, but that might have been a small batch.
Pros
Lightweight steel frame

Cooling fabric

High-end HDPE fabric
Cons
Durability concerns

The frame doesn't l with large/heavy dogs

Awkward to put together
K&H Pet Products Original Bolster Pet Cot
Last, but not least is the K&H Original Bolster Pet Cot. It is our winner for the best outdoor dog bed for more than a few reasons.
The first reason is the comfort it provides to your furry companion. It resembles the look of a traditional sofa and your best friend can lounge casually on it both indoors and outdoors. The bolster can play the role of a pillow as well, offering even better comfort when napping.
It has non-skid rubber legs to prevent marks on your floors or patio. Being a K&H it has one of the sturdiest constructions on the market regardless of the use of plastic joints. The elevated cot requires no tools to assemble and disassembly takes no time at all.
The elevated bed is portable enough as it is, but once apart it can fit in a small bag and accompany your canine on trips and vacations. The foldable fabric is made of 600-Denier nylon and it is resistant to mold, mildew, bacteria, and mites. You can easily clean it with a hose outside too when needed.
It comes in three different sizes – small, medium and large. The small one is suitable for small to medium dogs, the medium is ideal for medium to larger dogs and the large is suitable for really big dogs. The construction is rated for way over 150lbs so most dogs should have no problem napping on the cot.
Overall, the K&H Original Bolster Pet Cot is the best outdoor dog bed on this list and our choice for the best cot of 2019.
Pros
Reasonable price

Fluffy bolster for extra comfort

Mold-resistant fabric

Vet recommended

Premium brand

Non-skid feet
SUPERJARE Outdoor Dog Bed, Elevated Pet Cot with Canopy
The SUPERJARE is one of the coolest outdoor dog beds on the market. What sets it apart from the competition is the dome-shaped canopy that provides shade and shelter for your furry friend.
Unfortunately, the canopy is not water or rain-proof so you can't leave it outside in the rain, but it is perfect for hot summer days – it will protect your dog from the sun. It is made of durable 1680D Oxford fabric stretched over a lightweight steel frame.
The SUPERJARE feels sturdy and well made, but it takes more than a few minutes to put together, not as easy as the AmazonBasics above. Once assembled it can handle up to a 120 lb weight, but plenty of people reported no issues with even larger dogs.
Overall the SUPERJARE outdoor dog bed is a decent product with a reasonable price tag. It gets plenty of praise online and if you can get over the time it takes to put together, it is a great choice for most small to medium dog owners.
Pros
It has a cool canopy

Great for large dogs

Non-skid legs

Comfortable for sitting and lying
Cons
Plastic joints

Difficult to assemble

Quality control questionable
AmazonBasics Elevated Cooling Pet Bed
The brand AmazonBasics fits the description well – it is a basic outdoor dog cot that serves its purpose well. The bed is lifted 7 inches off the ground so it is suitable even for larger dogs.
The breathable outdoor cot is made of mesh fabric that will keep your dog cool even in the hottest summer months. Since it is very easy to clean, even with tap water, you can just spray it off with a hose on the patio and it will dry quickly.
The AmazonBasics product comes in five different sizes – extra small, small, medium, large and extra-large. As you might have guessed already, the extra-small size is great for tiny dog breeds like chihuahuas and Pomeranians while the biggest one, the extra-large, is ideal for large dogs like Great Danes, for example.
What's cool about this elevated cooling dog bed is that it becomes very compact when not put together so you can take it with you when you go on vacation with your dog.
Overall it is pretty simple, but a quality product that won't disappoint. It is sturdy enough for large dogs and the quality seems top notch.
Pros
Sturdy construction

Breathable mesh fabric

Great warranty support
Cons
Basic comforts

Fabric is made of PVC (plastic)
K&H Pet Products Original Pet Cot
The K&H Original Pet cot is a fantastic bed that is suitable for most dog owners. It is one of the highest-rated outdoor dog beds online and rightly so.
It features a strong, 600-denier breathable fabric that will keep your canine cool during hot weather. The rubber feet are there to ensure there are no skid marks on your floors or patio/decking when your dog is more on the playful side.
The K&H dog cot is easy to assemble and it doesn't require any tools. The only issue that I can see is that the joints are made of plastic, which is not the most durable material, especially compared to the AmazonBasic product above.
The outdoor cot is suitable for both outdoor and indoor use and you can transport it as well – making it a perfect companion for your dog on long trips. There are four sizes available – perfect for all size canines – from small to extra-large.
Overall it is a well-made product from a reputable manufacturer. The steeper price shouldn't be a deal-breaker for a quality outdoor dog bed like the K&H cot.
Pros
Strong construction - up to 200 lb support

Proven brand

No tools needed for assembly
How To Choose The Best Outdoor Dog Bed For You?
Let's take a look at the most important factors to consider when choosing your next outdoor dog bed:
Weight Rating
It goes without saying that probably the most important feature to look for is the weight rating of the bed, especially if your dog is on the larger side. Carefully look into the size and weight support guide to make sure the bed you buy is a good fit for your furry friend.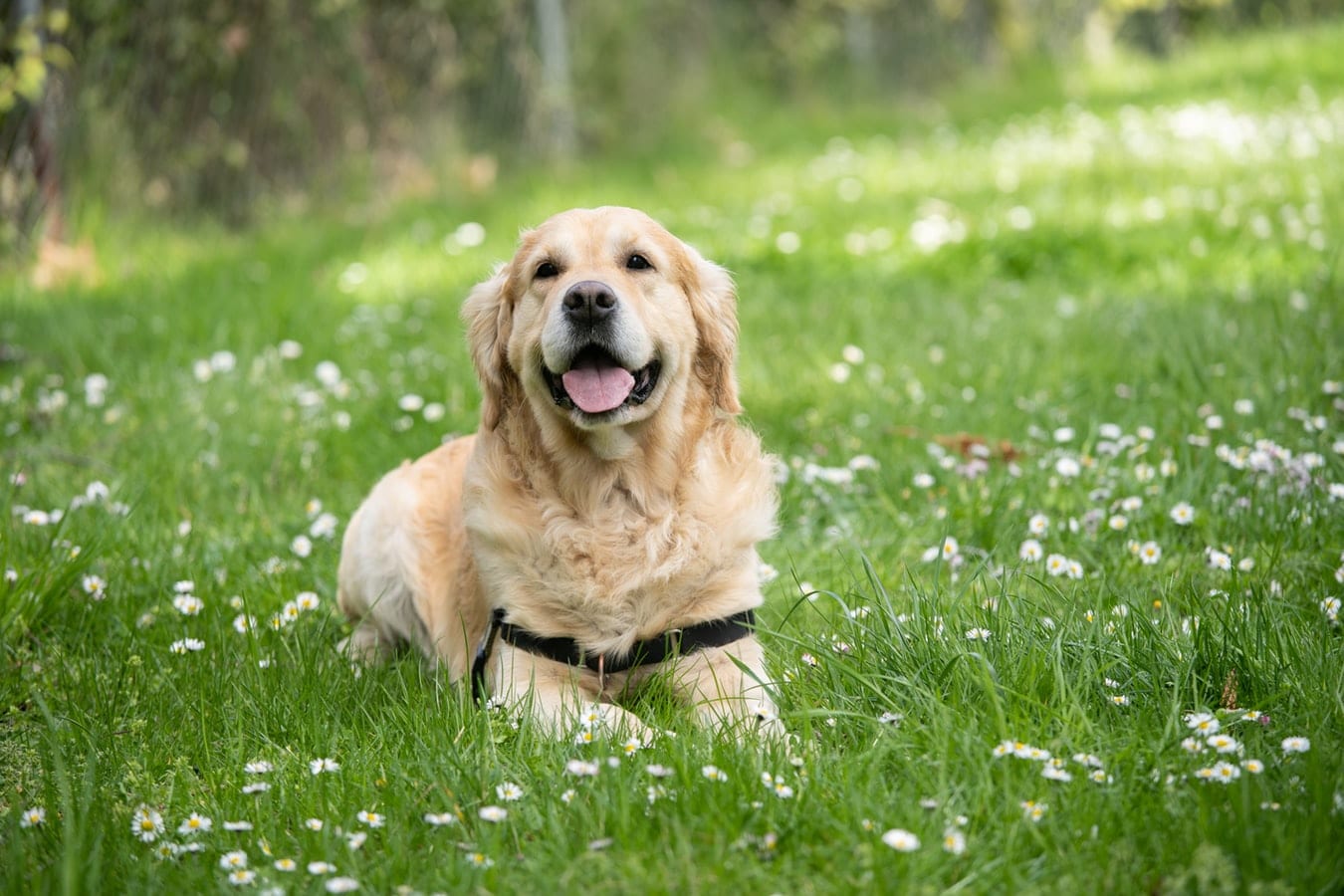 Weight rating has a direct effect on the durability of the cot you choose too. A dog too big for a bed too small is a disaster waiting to happen. You want the best comfort for your canine possible so carefully consider the products before pulling the trigger.
Dog Size
Your canine's size is an important factor when choosing your next outdoors dog bed. Just like the weight rating above, make sure your dog fits comfortably in the bed and it has enough room to toss and turn.
Intended Use – Outdoors or Indoors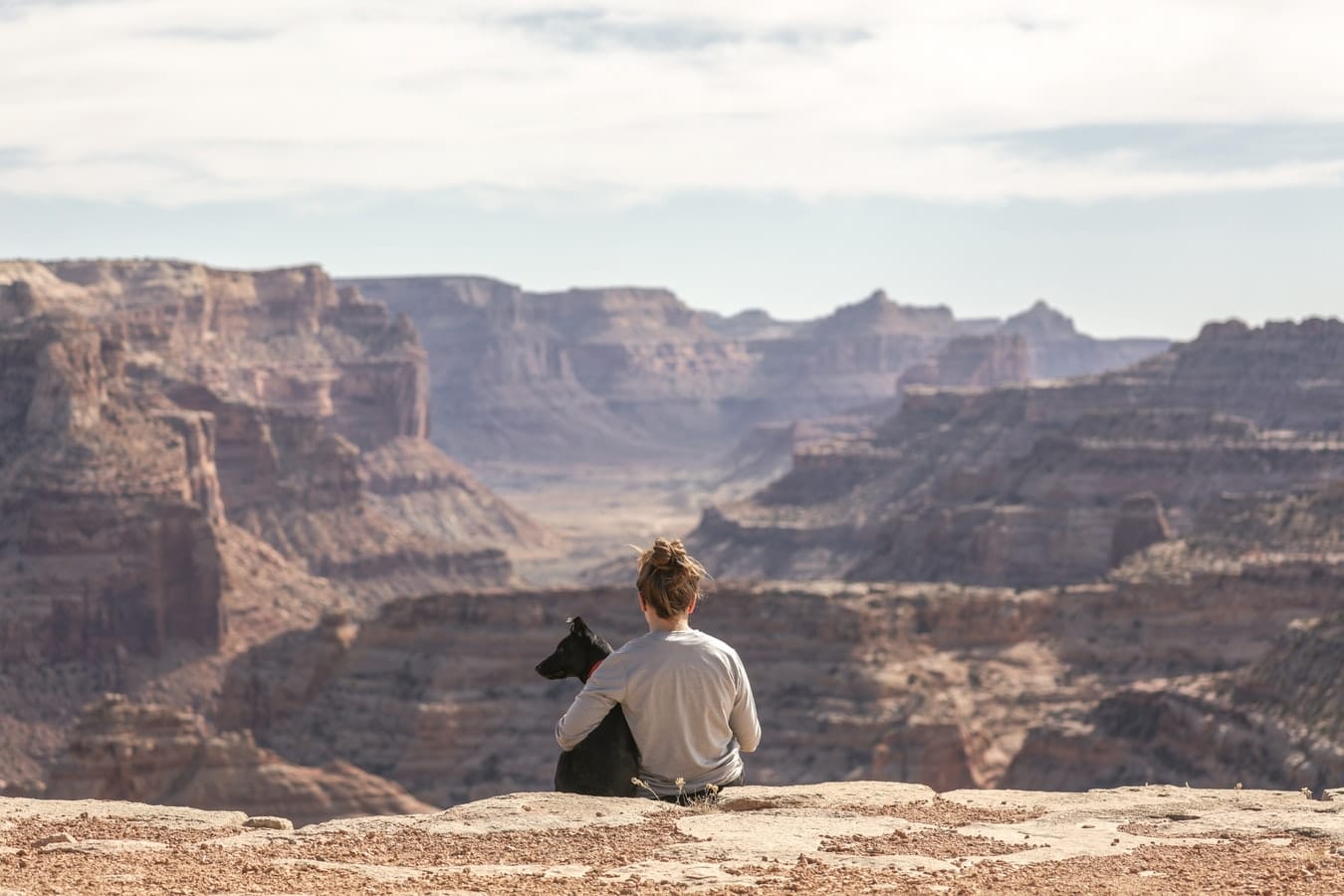 While most of the outdoor dog beds on this list are suitable for both indoor and outdoor use, alot of outdoor dog beds are not so be careful with what you select. If you intend to use your dog's bed both indoors and outdoors, see if the product you choose is suitable for its intended use. You don't want to bring unwanted "guests" in your home if the fabric or the materials of the bed are not resistant to the great outdoors. Mites, mold, and mildew can grow on a sub-par fabric and they have no place in your home. Now that we mentioned fabric, let's move to the next section.
Fabric Choice
Just as with weight rating and size, the fabric choice is crucial in selecting a suitable outdoor bed for your dog. Breathable fabric that is resistant to the elements and doesn't fade with time is crucial for every good dog bed.
Look for a fabric that is mold, mildew, and mite resistant to prevent any unwanted infestations in your house. The dog bed fabric should be easily washable too – most good ones require just a spray with the hose to clean them up.
Elevation Level
As you might've noticed already, all of the outdoor beds on our list are elevated and hammock-like. The elevation is important as it keeps your dog away from dirt and the reach of bugs. Elevated dog beds are much more comfortable for dogs with aching joints – the hammock design lets them lounge comfortably and without too much strain on their joints.
Portability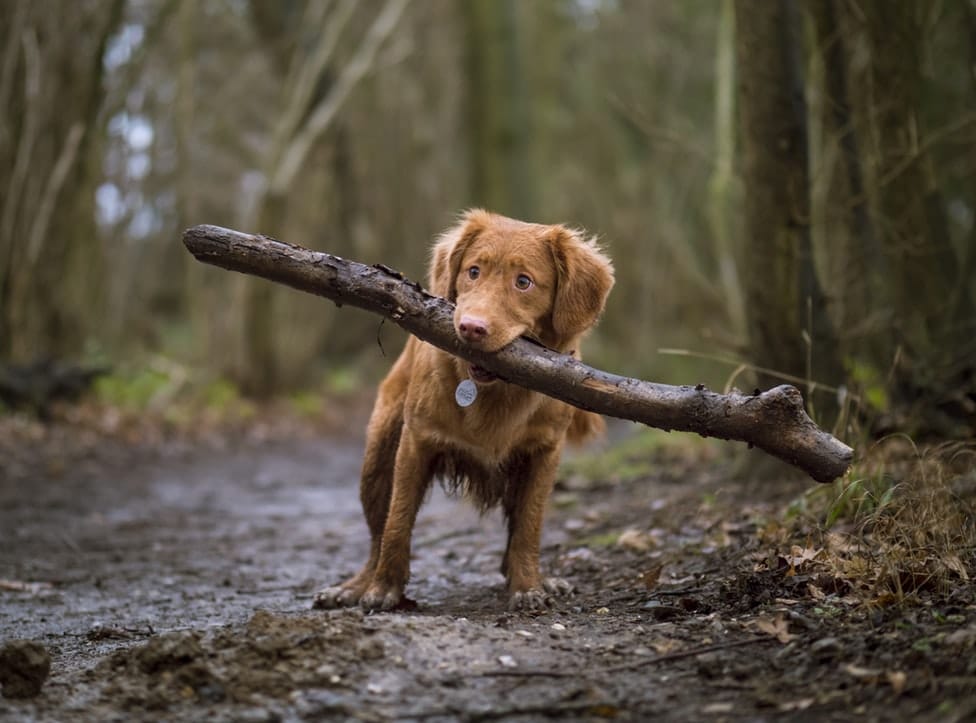 Portability is important if you travel often with your dog. If you take more than a few trips a month with your canine the assembling and disassembling of your canine's bed may become a tiresome and annoying task.
If you travel often then opt for a bed that is easy and quick to disassemble and also put back together. The AmazonBasics that we have first on the list is probably the quickest to put together, but our winner – the K&H Bolster Cot isn't far off behind.
Breathability
Last, but not least, is the breathability of the cot. You don't want your dog to overheat in the roasting summer days. An ideal solution is a breathable fabric that doesn't retain moisture and keeps you canine cool and dry.
Canopy
Do you want a cool-looking canopy for your outdoor dog bed? I have to admit that it looks cool and a bit high-tech, but it might come with some unwanted "benefits".
One of them is the added assembly time – something lots of people complained about with the only canopy dog bed on this list – the SUPERJARE. If you travel a lot with your dog the time will add up and you might grow tired of constantly assembling and disassembling the cot.
Another negative of canopies is that most of them are not quite waterproof. If you leave them out in the rain they might not dry properly and might start growing mold, which is never a good thing.
Recap
It was really hard to choose a winner this time. But we did – the K&H Pet Products Original Bolster Pet Cot. It is a well build outdoor dog bed that is suitable for most canine sizes and breeds.
It is sturdy enough to support dogs over 150 lbs. The fabric is made from a breathable 600-Denier nylon that is resistant to mold, mildew, bacteria, and mites. The K&H product has an added level of comfort with its plush bolsters. It resembles a comfy couch where your furry friend can nap in divine comfort.
The hammock-like construction is ideal for dogs with aching joints too. The K&H is quick and easy to assemble and disassemble making it the ideal travel companion.
The second best bed on this list is the AmazonBasics product. It is strikingly simple and easy to put together. While a bit more ordinary than the comfy-looking K&H bolster cot, the AmazonBasics is a durable product. Comfortable enough even for large dogs, it is one of the most reasonably priced outdoor dog beds on the market.
Share the Love
If you found this post useful, please let others know about it by sharing it.